KIDS METAL DETECTORS
We're very happy to be able to supply these waterproof Nokta Kids Detectors, shipped quickly to young treasure hunters all around Australia, because while they may look like a toy they pack the technology and durability required for any young treasure hunter to actually find coins and other treasures.

There has been huge progress in the way of metal detecting design in the last few years and Aussie kids are now having heaps of fun with these incredible new kids metal detectors as a result! Up until very recently, "kids metal detectors" have mostly been colourful toys that vaguely react to large pieces of metal, but unfortunately had limited use in the real world. 

High quality, rugged and low cost metal detectors for kids with full warranties have started appearing, shaking up the market, and putting big smiles on the faces of kids and parents alike!

Can you actually find coins and other treasure with these metal detectors? Or are they just a fun toy?

While they may look like a toy, Nokta's kids metal detectors actually feature the technology required to have success finding coins and other treasures.

Combine this with a rugged waterproof build quality, very kid friendly and easy to understand buttons, screen and sound design, and you've got a fun, accessible kid-friendly metal detector unlike any other on the market.
What is the age range for these kids metal detectors?
Nokta's range of kids metal detectors are specially designed for children, made for kids between the ages around 4-12 years old.

In the case of the Mini Hoard Metal Detector, the suggested age range is 4-8 years and for the Midi Hoard it's 8-12 years. They can be used by the big kids (we know you want to mum and dad) making for a great family activity.
Are these kids' detectors hard to use or explain to my kids?
While our range of kids metal detectors use some of the technology you'd expect from full-sized adult detectors (which is why they're actually able to find things). These metal detectors use an extremely friendly and simplified button, screen and sound design that makes it both fun and easy to use. The screens show symbols and graphics rather than words or numbers! With most kids knowing how to operate technology these days, it'll be easy and fun.
Are these metal detectors kid-proof? Will they survive rough play?
Nokta have designed and built the Mini and Midi Hoard metal detectors to not only be rain and splash proof, but fully waterproof to 1 meter, meaning kids can drop these at the beach without a worry and they can be washed down at the end of a muddy day! They also feature a rugged and lightweight metal & hard plastic build that can withstand the kind of treatment that even the wildest of kids can put them through during their outdoor exploration.
What are some good places for kids to do metal detecting?
The best areas for kids to go metal detecting are places where there are, or have been, lots of metal objects dropped. Bonus points if it's easy for them to dig!

The Beach: Natures giant sand pit is a great place for kids to explore and has the added bonus of kids being able to easily dig in the sand un-assisted. You can also run a treasure hunt where you can hide items in the sand for the children to find!

The Park: You'd be surprised how many coins are either literally laying in grass or are buried right under the surface. Parks can often contain trashy items such as bottle tops as well, but most of the time the fun, excitement and imagination involved with treasure hunting with a metal detector as a kid makes finding almost anything an adventure.

The Front/Back Yard: It's the kind of often unassuming location that can be a great place to start metal detecting! You'll be surprised at what you find! This is especially true if you or someone you know lives on some land with a bit of history.

This also lends itself to hide and seek items where kids or family can hide items just under the surface or in the grass for the kids to find.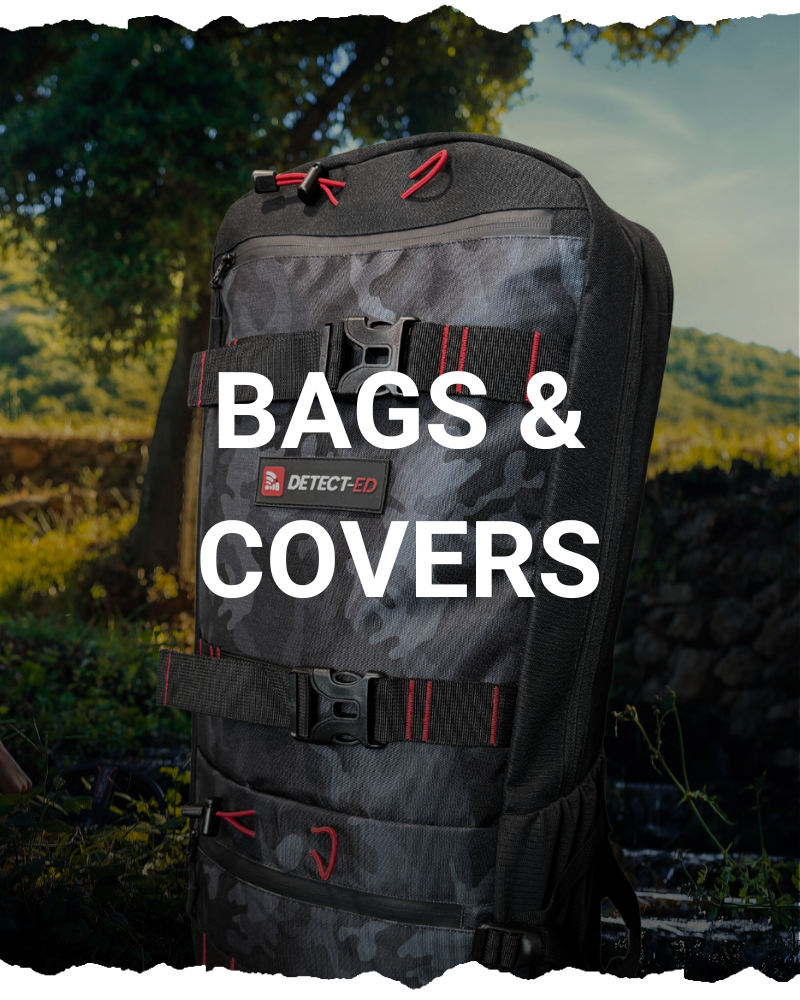 Pouches & Bags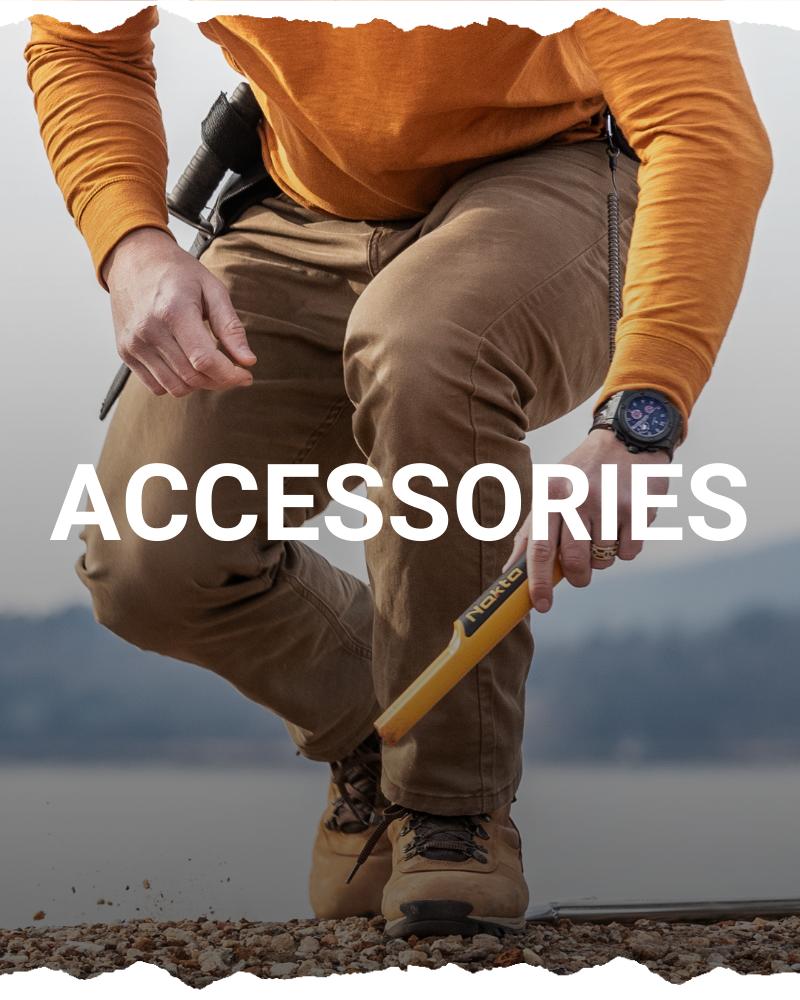 Accessories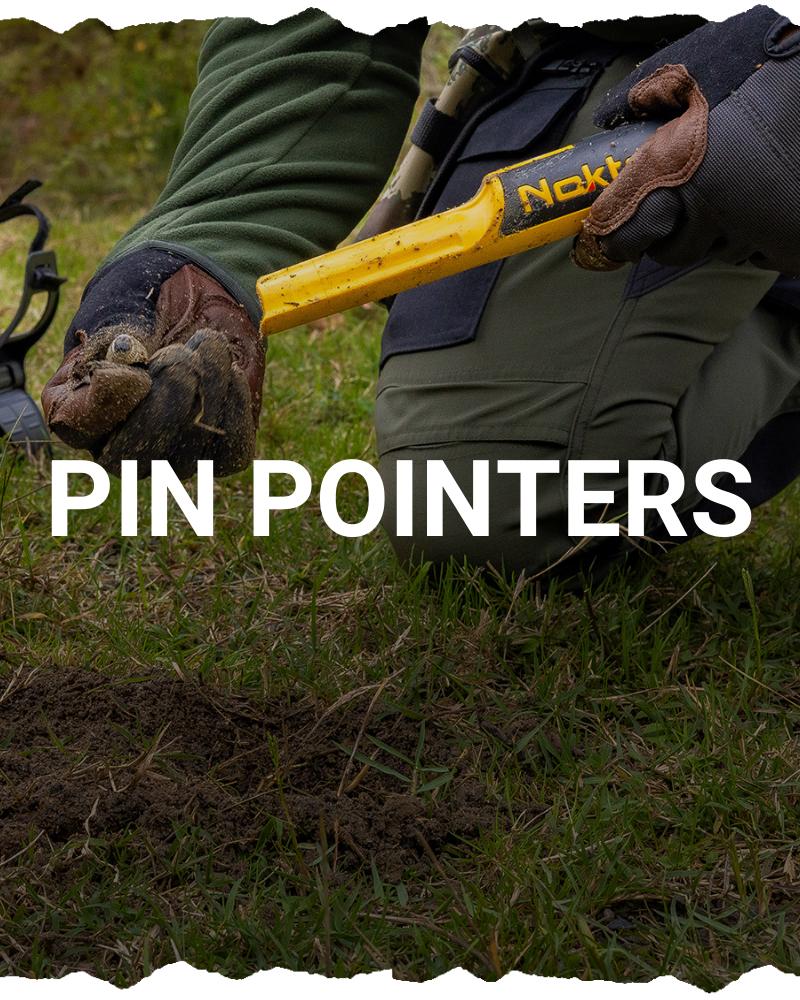 Pinpointers
Digging Tools