PINPOINTER METAL DETECTORS
Pin pointers are an absolutely essential tool for metal detecting.  A pin pointer can more than double the number of incredible treasures you find, massively slash the time it takes you and make your metal detecting adventures way more fun. They can also eliminate a huge amount of mess while doing it.
At Detect-Ed Australia, we stock a range of popular, high quality metal detecting pinpointers with full warranties that are perfect for a range of needs and budgets with fast shipping!
No matter what kind of metal detector you own, at the end of the day you'll wish you had a pinpointer when you're searching the hole for your next epic treasure. Browse our FAQ below to find out how pinpointers make your hunts easier, more fun and more about why pin pointers are an absolutely crucial addition to your metal detecting tools…
What is a Pinpointer?
A pinpointer is an essential tool for metal detecting and is itself a small metal detector in the shape of a probe or wand. Almost as essential as your digging tool, pinpointers are small handheld metal detectors that use a mixture of beeps and vibration to tell you the PRECISE pinpoint location of a target object you have found with your main metal detector.

A trusty pointer comes in very handy, to quickly, cleanly and precisely tell you where the metal object/target is INSIDE the hole after your main metal detector has indicated where to dig.

Pinpointers for metal detecting are one of the 3 most crucial bits of gear you'll need alongside your main metal detector, and are often grossly underestimated or overlooked by beginners!
Do I need a Pinpointer for metal detecting?
If you've ever lost something in the grass or sand, you'd know how extremely difficult it is to find, even if you know the general spot you lost it. Even expert hobbyists won't be caught out without a pin pointer.

This is because they completely eliminate the guesswork and time spent frustrated trying to precisely locate the next treasure. Your metal target could be hidden anywhere inside the hole or even buried deeper down!

The reality is that most objects are extremely well hidden in the dirt, sand or mud. Just poking and scraping around with your hands is a sure fire way to become frustrated and waste a lot of your precious time and energy.

At the end of the day, more time saved per dig equals more treasures found!
How is a Pinpointer used?
Metal Detecting Pinpointers are typically turned on once your primary metal detector has located a metal target object that you want to dig up. You can then use the pinpointer to probe the grass and soil or deeper inside a hole you've dug.

Often if the target is shallow enough the pin pointer will be able to detect it before you even dig, which avoids the time and frustration spent digging in the wrong spot unknowingly because your small, neat hole is slightly off. Other times the target might be out of range of the pinpointer (deeper down) meaning that you'll need to create a neat hole first, and then use the pinpointer inside the hole, where a regular full-sized metal detector can't fit, to find the object's precise location.
What key features do you need in any Pinpointer?
Firstly, we highly recommend sticking with the well known brand name pointers because the cheaper ones aren't very effective or reliable. Consider that pinpointers are ultimately important tools that will have to endure very frequent usage in harsh conditions, from probing, scraping and other environmental wear!

Another critical feature that's often overlooked is waterproofing. A waterproof metal detecting pinpointer can be used in dusty, sandy or muddy areas as well as creeks and streams. You can also wash it off safely!

A really nice feature to have (which can also save you money) is having a pin pointer that is USB Rechargeable with a long battery life.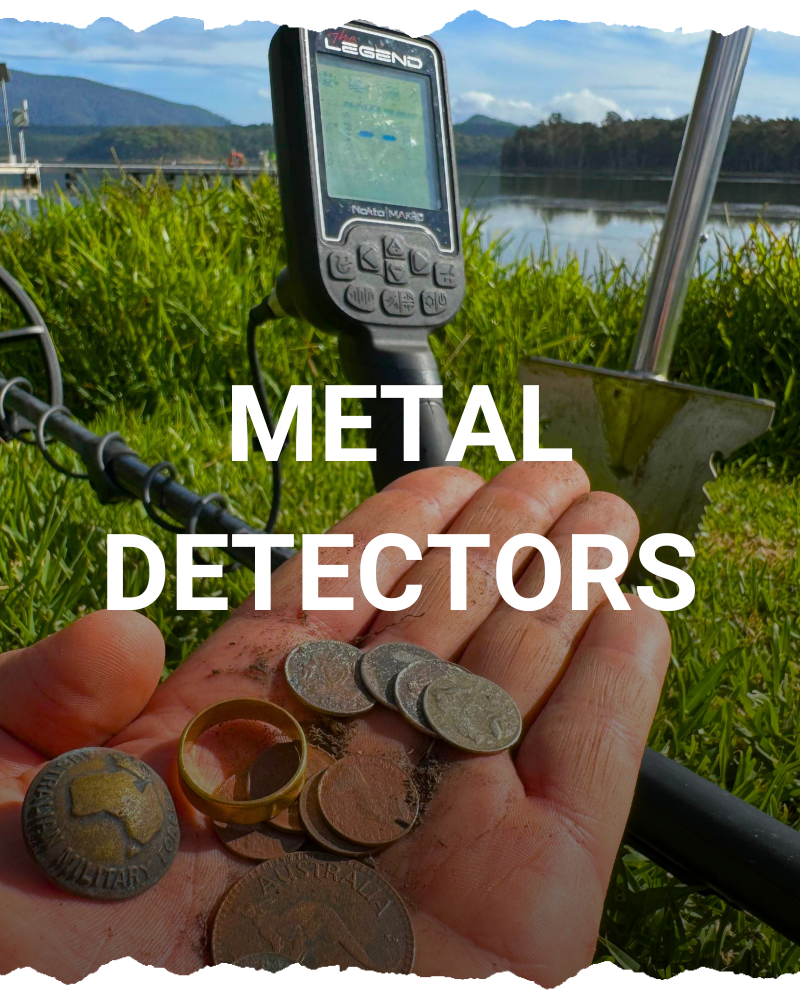 Metal Detectors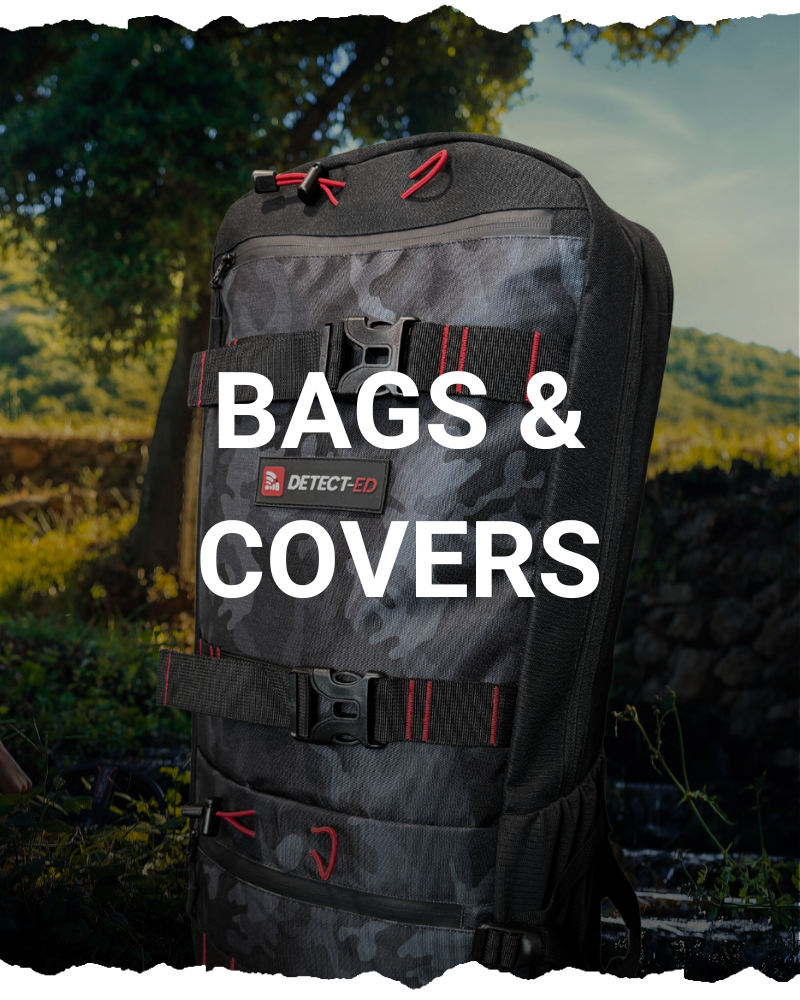 Pouches & Bags
Digging Tools
BUNDLES